Flush Wood Plus
The high-performance heat and superior design of this fireplace insert are truly out of the ordinary. Our exclusive flush-to-the fireplace design enhances the beautiful lines of a classic fireplace and provides modern heating efficiency. The huge view of the fire through our large, single door remains clear thanks to our air wash system. The Declaration Plus - also features a variable speed, high volume blower which can utilize the hard-wiring option kit to preserve the classic good looks of your existing fireplace without a power cord showing on the hearth. Heat a room or a home up to 2,000 square feet with less wood and longer burn times. This insert is designed to be installed in both masonry and zero clearance wood burning fireplaces.
Now available with the GreenStart patent-pending ignition system for the modern wood burner; just load your wood and push a button! We've completely eliminated slow, cracked open door startups and laboring over fickle newspaper.
Options: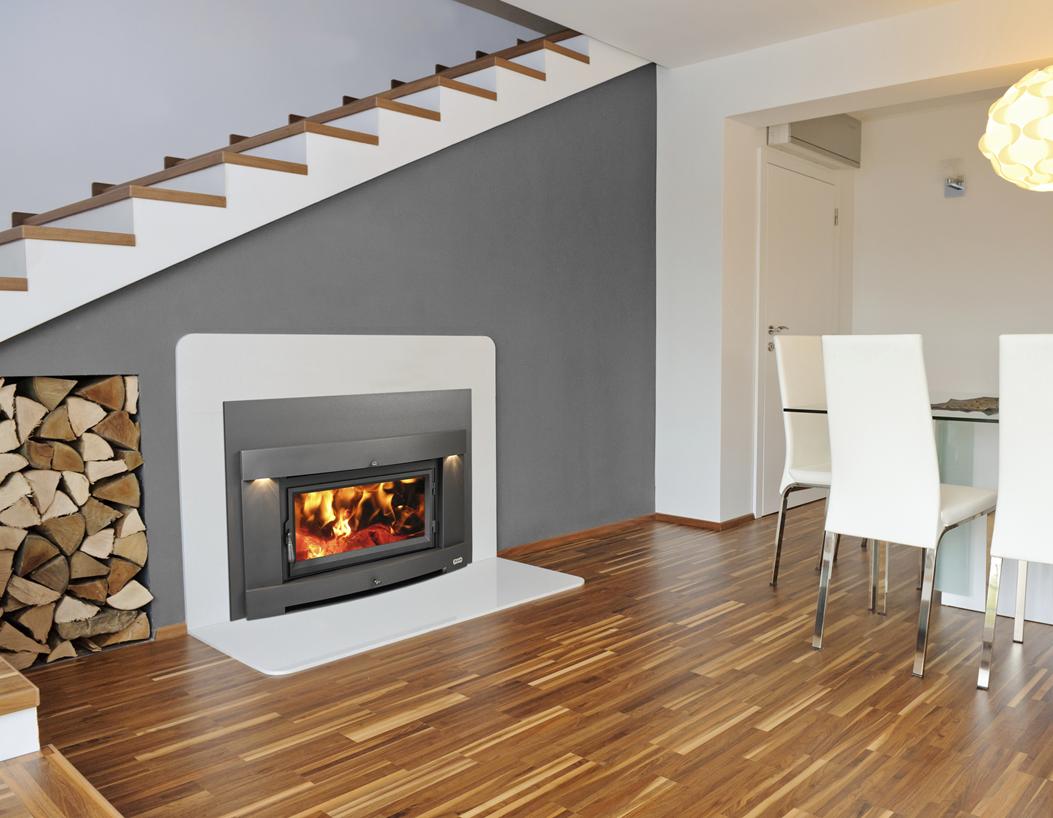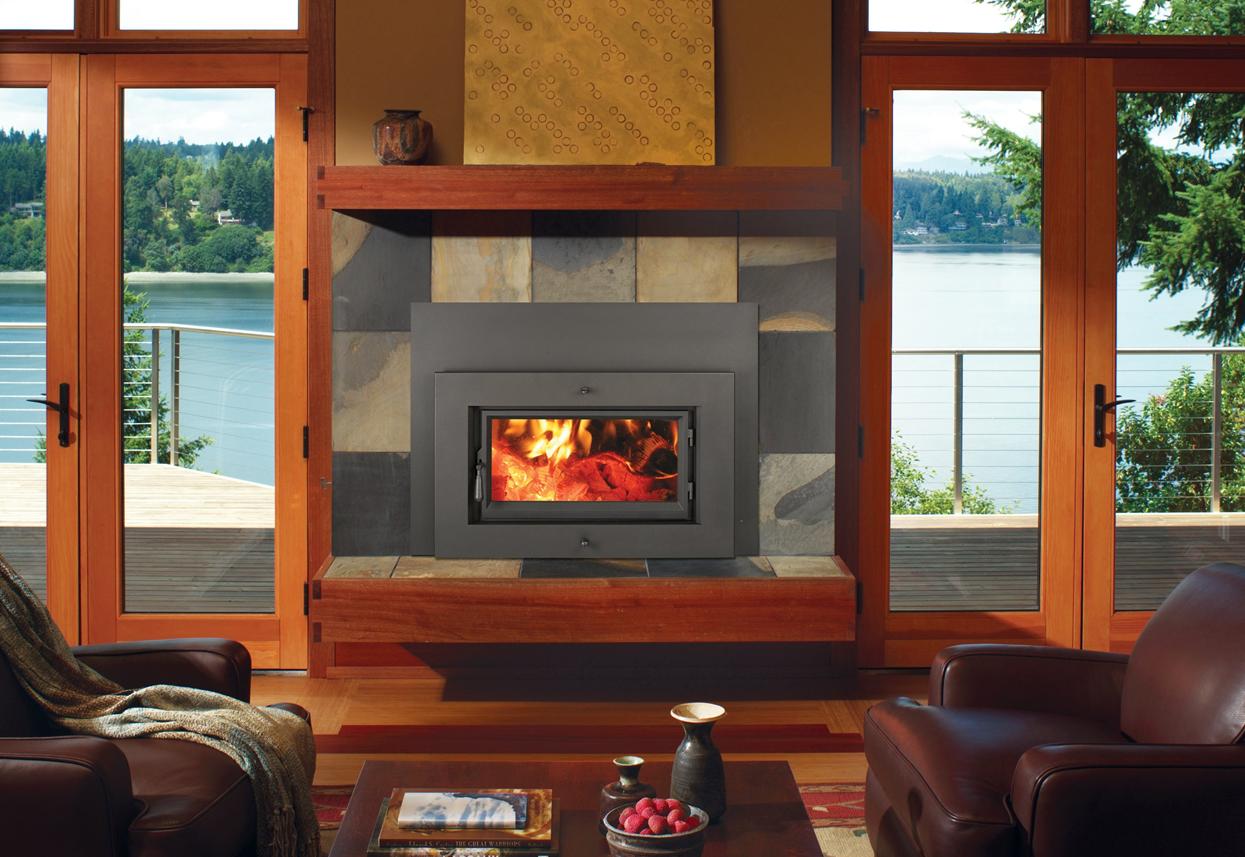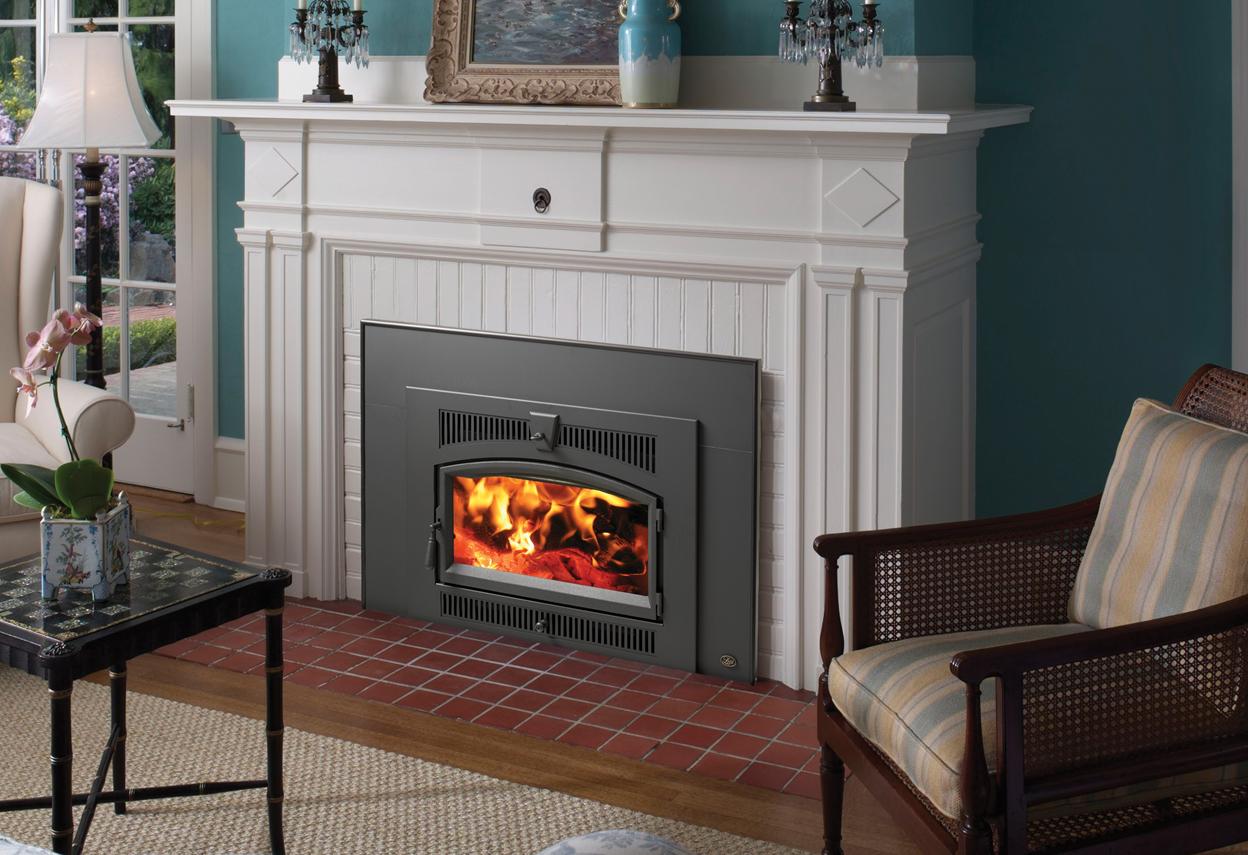 Maximum Log Size: 24"
Emissions: 4.4 Grams Per Hour
Weight: 450 Pounds
Construction: 5/16" & 1/4" Heavy Gauge Plate Steel
Heating Capacity: 1,200 to 2,000 Sq. Feet
Heat Output: Up to 73,300 BTU's / Hour
Steady State Efficiency: Up to 76.9%
Maximum Burn Time: Up to 10 Hours
Firebox Size: 2.2 Cubic Feet
For Architects, Builders & Specifiers:
We can provide installation and owner manuals.
We can provide CAD, BIM, SPECS, SPEC WIZARD, Solidworks, and LEED information if needed.