Fire up your good times with precision grilling equipment from Jackson Grills!
STAINLESS STEEL NATURAL GAS GRILLS & BARBECUES
From luxurious outdoor kitchen components and high performance cart barbecues to versatile, travel-anywhere portable grills, Jackson Grills provides the equipment you need to fire up good times with family and friends. As one of Canada's leading specialty custom grill companies, we are committed to providing a diverse range of grilling technology options, factory tested to meet strict quality control standards, and backed by knowledgeable customer support. In your backyard, summer cottage or the back-country, make the most of the great outdoors with Jackson Grills.
In today's socially busy world, it is great to relax on the deck or backyard and enjoy the succulent tastes that can be served up from a great grill. Jackson Grills loves to be a part of that experience. Our quality and design will become the focal point for great gatherings coupled with fabulous food. Whether you're a gourmet chef or backyard barbecue genius, you will love the great features our grills have to offer!
Combining elegance and performance in an exciting new way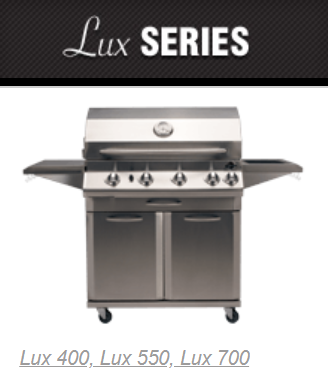 The Lux series brings function and style into one grand masterpiece.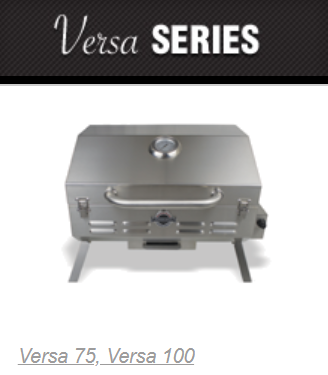 Mixing luxury, power, and versatility for a more memorable cooking experience.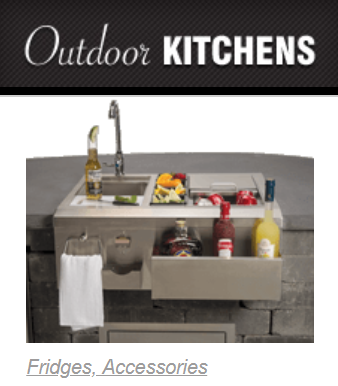 Custom designed and built outdoor cabinetry, built-in grills & custom accessories.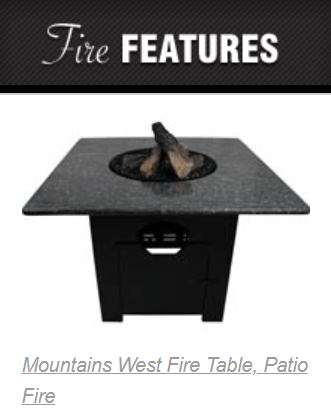 Add ambiance and warmth with and outdoor fire place or fire table!
Jackson Grills is proud to offer its industry leading warranty. The terms listed below apply to current year models and are for informational purposes only.
10 year plus 5 Warranty: (from date of purchase); Jackson Grills will replace (at our option), any defective stainless steel burner for the first 10 years. From 11-15 years, Jackson Grills will provide 50% of the current retail price of the stainless steel burner. First 5 years: (from date of purchase) Jackson Grills will replace or repair (at our option) any defective part in the list below at no charge. From year 6 to lifetime, any defective part in the list below will be replaced or repaired (at our option) at 50% of the current retail price:  Stainless steel inner & outer hood  Warming Shelf  Outer pedestal system  Stainless steel handle  Firebox  Flame diffusers  Stainless steel cooking grids
2 Year Warranty: (from date of purchase); Jackson Grills will replace or repair (at our option), any defective part from the list below, at no charge. Labor Charges incurred are not covered.  LP hose and regulator  Natural Gas Hose & Quick Release fitting  Natural Gas Regulator  Thermometer  Gas valves  Knobs & fasteners  Igniter and electrode  Accessory parts (excluding covers)  Casters Jackson Grills warrants its products to the original purchaser only (NO EXCEPTIONS)