Republic 1250
The Republic™ 1250 is the perfect choice if you're looking for an economy-priced stove that produces great heat. This stove is ideal for zone heating in mobile homes, cabins and small to mid-sized living areas. With the Republic™ 1250 you get no frills added - just beautiful, efficient heat. This stove also features a large cook-top surface and has the choice of decorative legs or a pedestal. Alcove and Mobile Home approved.
Options:
Choice of Legs or Pedestal
Convection Fan
Outside Air Kit
Fire Screen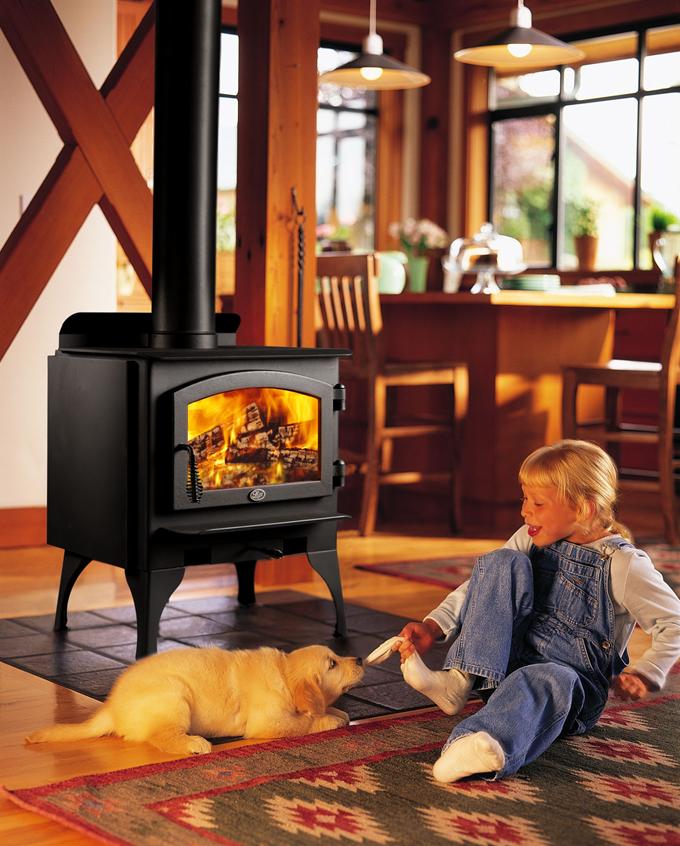 Specs:
Heating Capacity: 600 to 1,200 Sq. Feet
Steady State Efficiency: 79.6%
Weight: 243 Lbs.
Heat Output: 66,800 BTU's / Hour
Maximum Burn Time: 8 Hours
Firebox Size: 1.6 Cubic Feet
Maximum Log Size: 18 "
Emissions: 4.4 Grams Per Hour
Construction: 1/4" to 3/16" Steel Plate
For Architects, Builders & Specifiers:
We can provide installation and owner manuals.
We can provide CAD, BIM, SPECS, SPEC WIZARD, Solidworks, and LEED information if needed.