Olympic
The beauty and grace of the Olympic stove is matched only by its remarkable efficiency. At just 2.6 grams of emissions per hour, the Olympic is one of the cleanest-burning large wood stoves ever approved by the EPA. Its large firebox can handle logs up to 24" long, providing up to 12 hours of continuous burn time. It also features a single control to adjust heat output and a by-pass damper to prevent smoke puff-backs while starting and reloading. In addition to several leg styles, an optional pedestal base with or without an extra-large ashpan is available. And for maximum convenience, the Olympic features a spacious cook top surface.
Options:
Choice of Legs or Pedestal
Convection Fan
Outside Air Kit
Fire Screen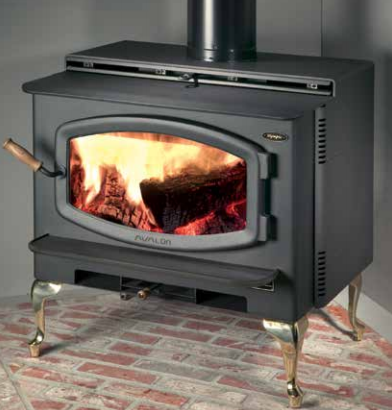 Specs:
Heating Capacity: 1,500 to 2,500 Sq. Feet
Heat Output: 74,300 BTU's / Hour
Steady State Efficiency: 75.2%
Maximum Burn Time: Up to 12 hours Hours
Firebox Size: 3.1 Cubic Feet
Maximum Log Size: 24 "
Emissions: 2.6 Grams Per Hour
Weight: 510 Lbs.
Construction: 1/4 to 3/16 Steel Plate
For Architects, Builders & Specifiers:
We can provide installation and owner manuals.
We can provide CAD, BIM, SPECS, SPEC WIZARD, Solidworks, and LEED information if needed.