Lopi Greenfield
The Greenfield™ cast iron gas stove is a true revolution in stove design. Combining clean lines, graceful proportionality and traditional cast appeal, this stove can be considered a freestanding fireplace! The number-one feature of the Greenfield is its massive 553 square inches of fire-viewing ceramic glass, which comes standard with 2015 ANSI approved invisible safety screens. The three-sided wrap around glass design allows you to enjoy the stunning fire display from any angle in the room, which showcases the award winning Ember-Fyre™ burner with its incredibly realistic, high-definition log set and yellow flames. Another amazing feature of the Greenfield is its downward pointing adjustable accent light which beautifully highlights the log set and interior of the stove, whether is heat is on or off.
The Greenfield is a powerhouse of a heater, producing up to 40,000 BTUs and heating up to 2,000 square feet. It has an exceptional turndown ratio of 70% on NG and 82% on LP, giving you the ultimate control over the heat output level. This stove also features the revolutionary GreenSmart™ 2 gas system and the optional GreenSmart™ 2 Wall Mounted Remote that allows you to control every function of this stove from the comfort of your favorite chair.
Features:
Options:
Convection Fan
GreenSmart Remote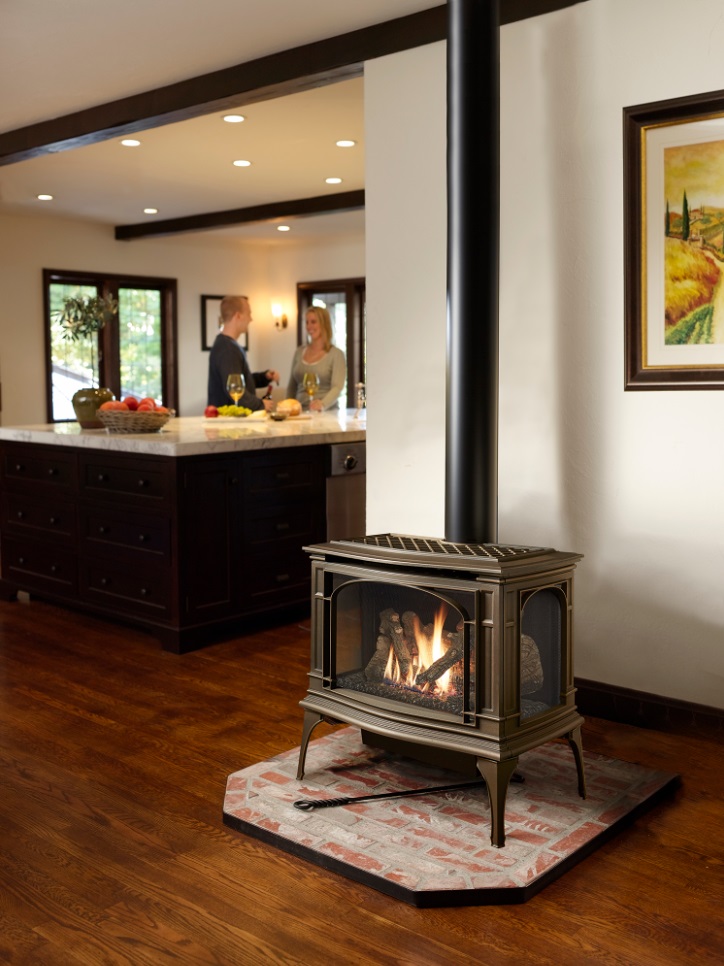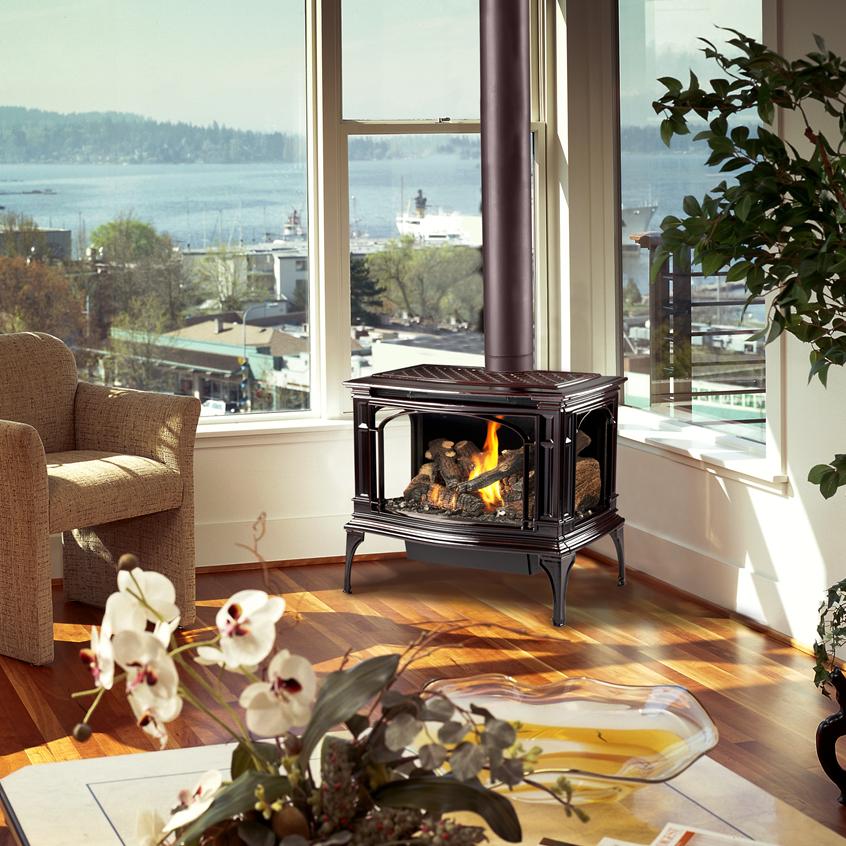 Heating Capacity: Up to 2,000 Sq. Feet
Maximum BTU Input: 40,000 (NG/LP) BTU's / Hour
Steady State Efficiency: (High) *Up to 79.3% (NG), 80.37% (LP)
EnerGuide Efficiency:Up to 70.24% (NG), 71.29% (LP)
AFUE: Up to 74.6% (NG), 75.4% (LP)
Glass Area:
Front: 16-3/16" H x 26-1/4" W
Side: 15-3/16" H x 10-9/16" W
Fan: Optional
Venting: Top or Rear Vent
Weight: 310 Pounds
GreenSmart Remote: Optional
Comfort Control: Standard
Burner System: Ember-Fyre™
For Architects, Builders & Specifiers:
We can provide installation and owner manuals.
We can provide CAD, BIM, SPECS, SPEC WIZARD, Solidworks, and LEED information if needed.