Republic 1750i
Now experience the performance and quality you've come to expect in Lopi wood insert with the 30th Anniversary Edition mid-priced Republic 1750i economy fireplace insert. Without compromising construction or function, Lopi has managed to produce a wood insert that's designed to be affordable, good looking and just plain heats.
Republic 1750i wood burning insert is clean, green and efficient. The 1750i for mid-sized homes or zonal heating specific areas of large homes.
With a Republic wood burning insert you can turn your old, inefficient open masonry or metal (ZC) fireplace into a great heat source for your home. A Republic insert is more than five times as efficient as an open fireplace and features a built-in convection chamber to circulate and distribute heat throughout your home. The model 1750i even features a bypass damper that allows easy and quick fire start-up. The Republic 1750i insertwill provide your family with a reliable heat source - Even during power outages.
Options: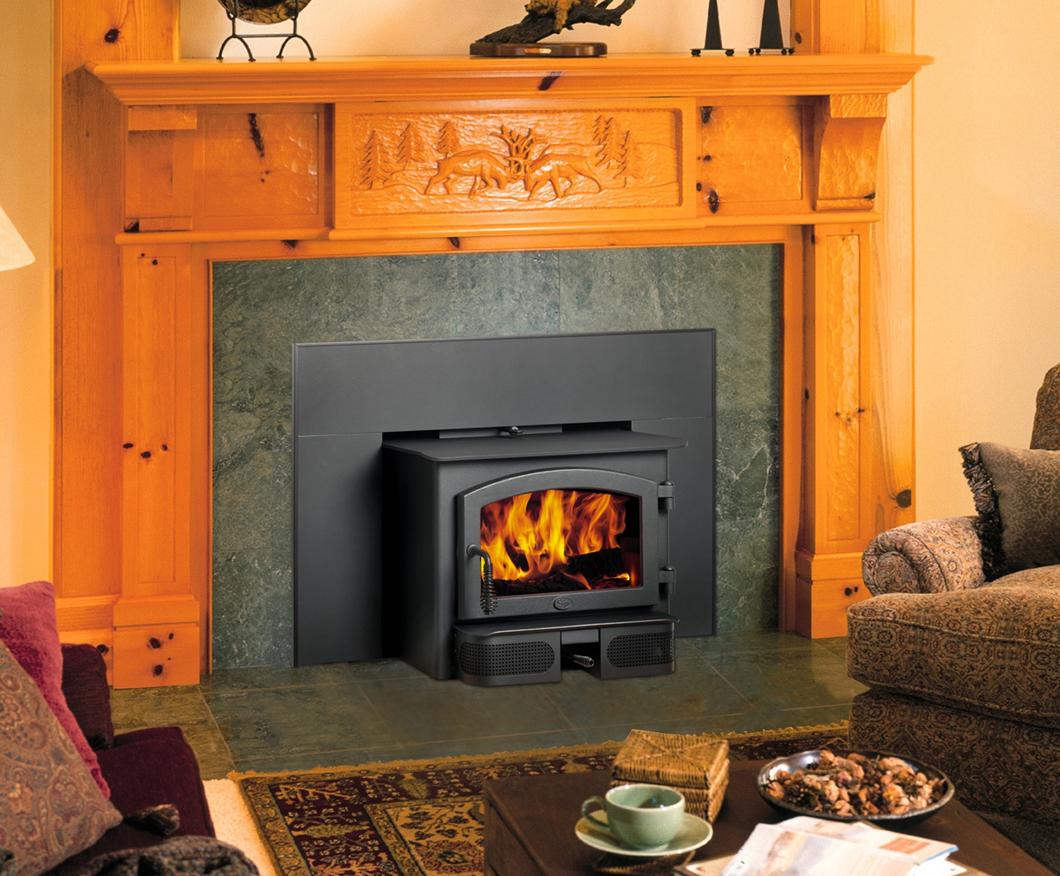 Specs:
Heating Capacity: 1,200 to 2,000 Sq. Feet
Heat Output: 72,400 BTU's / Hour
Steady State Efficiency: Up to 78.8%
Maximum Burn Time: Up to 10 Hours
Firebox Size: 2.2 Cubic Feet
Maximum Log Size: 18"
Emissions: 1.9 Grams Per Hour
Weight: 380 Pounds
Construction: 1/4" to 5/16" Steel Plate
For Architects, Builders & Specifiers:
We can provide installation and owner manuals.
We can provide CAD, BIM, SPECS, SPEC WIZARD, Solidworks, and LEED information if needed.