Liberty
The Liberty™ is a large stove made for heating large homes and living spaces. At only 2.6 grams of emissions per hour, it is one of the cleanest burning large stoves approved by the EPA. Its huge firebox and fire viewing area allow you to fully appreciate the splendor of the fire and load wood up to 24" long. It also features a single control to adjust air flow, making it easy to achieve burn times up to 12 hours. This stove uses a 6" diameter flue, compared to the more expensive 8" flue required by other large wood stoves. The Liberty's™ step-top design is enchanting yet functional, providing cooking and warming surfaces as well as radiant and convective heat. Alcove and Mobile Home approved.
Options:
Choice of Legs or Pedestal
Convection Fan
Outside Air Kit
Elk Etched Glass
Fire Screen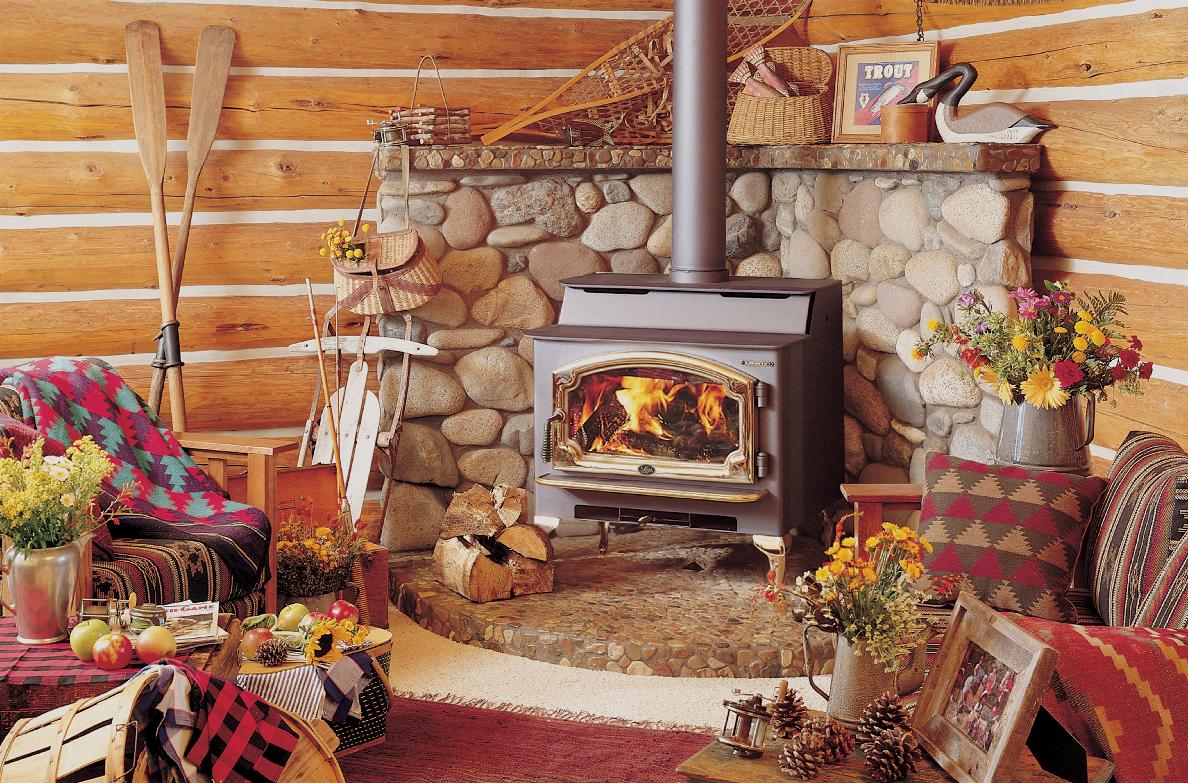 Specs:
Heating Capacity: 1,500 to 2,500 Sq. Feet
Steady State Efficiency: Up to 79.6%
Weight: 490 Lbs.
Heat Output: 74,300 BTU's / Hour
Maximum Burn Time: Up to 12 hours Hours
Firebox Size: 3.1 Cubic Feet
Maximum Log Size: 24 "
Emissions: 2.6 Grams Per Hour
Construction: 5/16" to 3/16" Plate Steel
For Architects, Builders & Specifiers:
We can provide installation and owner manuals.
We can provide CAD, BIM, SPECS, SPEC WIZARD, Solidworks, and LEED information if needed.